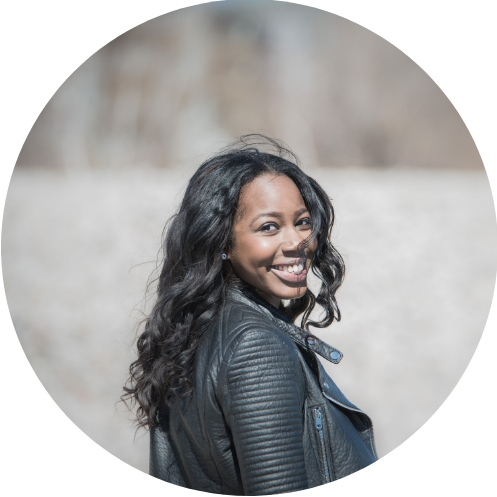 LEARN TO CRUSH GOALS THE SMART WAY
WITH THERESA FOREVER
So, you'd like to crush your lifestyle and business goals this year, huh? That's awesome! Taking action to turn your goals into reality (even if you struggle with procrastination) is the best way to break self-sabotage in your life. I know, the process for getting started can feel overwhelming (can I get an "amen!"). You probably have so much going on and you're thinking which goal should I pursue first? How do I create a strategy that will get me the results I want? How do I become resourceful and just get started with what I have?

Don't worry, take a deep breathe, I got you! I'm going to help you break through the confusion—to not only learn how to properly plan and execute your goals, but make sure you make progress in the next 90 days.

In How to Turn Your Goals Into Reality®, I'll walk you step-by-step through the entire process of overcoming your lifestyle and business challenges to achieve your most outrageous goals. With proven, age old solutions (principles) and tons of support along the way, you'll turn your goals into reality in less time than you anticipated, so you can stop dreaming and start doing what you always wanted.

"You should set goals beyond your reach
so you always have something to live for."
Ted Turner
Businessman & Philanthropist
HI, I'M THERESA
I'VE CRUSHED A LOT OF GOALS. HERE'S HOW I CAN HELP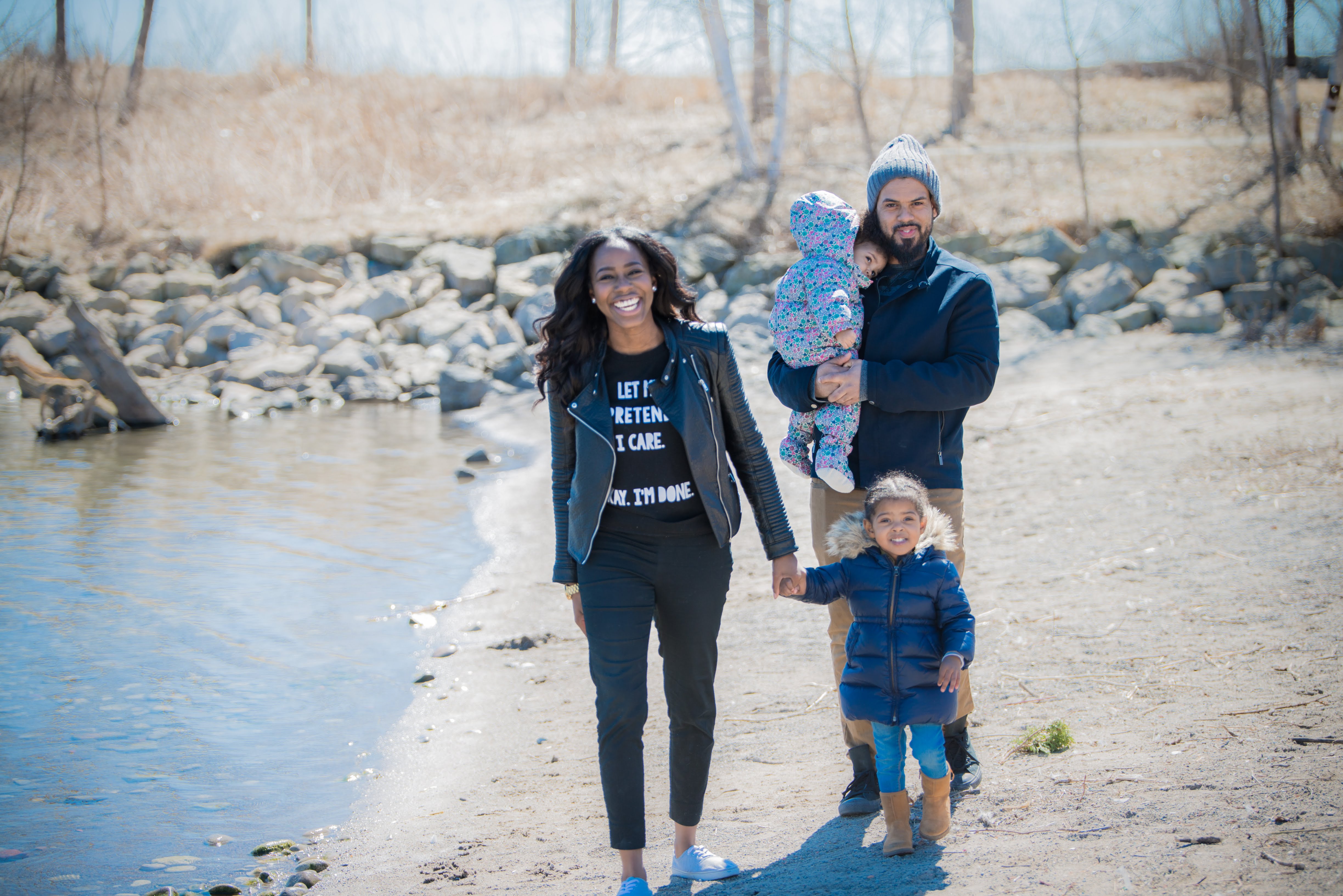 I was able to land my dream job before I turned 25 years old, run a successful blog that has now attracted more than 15,000 readers, host an amazing podcast called How to Turn Your Goals Into Reality With Theresa Forever, and grow a successful online coaching business while raising 3 under 3! (Whew! That is a mouth full! Haha!)
But I didn't stop there! So far this year I've been able to increase my income by $1,000/month (which is $12,000/annually), create successful passive streams of income, and spend less hours working so that I can be present with my kids.
Throughout the journey of studying, planning and executing these goals, I've learned a lot about what works and what doesn't, how to grow an online service business, and how to crush your goals while maintaining healthy relationships.
And over the past few years, I've applied a lot of what I've learned to help thousands of big dreamers get up and running on the practical side of things through my free blog and free mentorship program.
But in the process, I've also heard from many of those big dreamers that they need more than just practical solutions. They need guidance applying the principles, taking actions, figuring out what will work with their lifestyle, and feedback creating a goal achievement blue-print that works. They need a way to ask questions of other goal-getters. They need someone who has faced their struggles and overcome them to help guide them through the whole process.
That's why I created How to Turn Your Business & Lifestyle Goals Into Reality®, to help aspiring big dreamers learn from my successes—and failures—getting my own goals off the ground.
How to Turn Your Business & Lifestyle Goals Into Reality® gives you everything you need to start crushing your goals successfully, including practical help, a goal achievement structure that works, and access to a community of other big dreamers ready and willing to share their advice with you.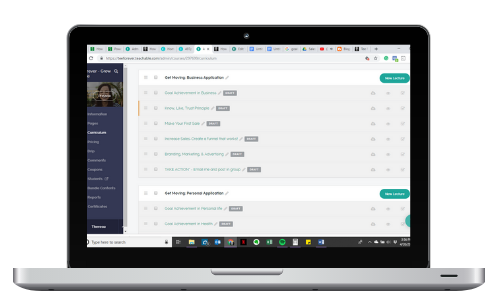 COURSE INFORMATION
HERE'S WHAT'S INCLUDED WITH HOW TO TURN YOUR BUSINESS & LIFESTYLE GOALS INTO REALITY®
How to Turn Your Business & Lifestyle Goals Into Reality® was built with the aspiring goal-getter in mind. If you have a challenging goal that you've been struggling to achieve for years and you're looking for help with each step along the way, this is the course for you.

Work at your own pace. There are six distinct stages with videos, taking you from idea to post-goal achievement.
Live Group Coaching. Iron sharpens iron. When you get around the right people magic happens.

Clear action steps to set you up for success, teaching you how to get all of your resources in order so that you can maximize there use, increase productivity so that you can maximize your time, and create a fool-proof routine that is realistic and conducive to your lifestyle which will help you to easily create your success.
Bonuses keep you on track, including printable worksheets that will help you to simplify, understand and work through your goals. Practical tools that will help you to crush your goals faster, and resources that will get your mind in shape and ready for achieving your goals.
Gain exclusive access to an online community to discuss coursework and trade ideas with your fellow goal-getters.

Accountability check-ins you will not be left behind to struggle any longer. With these check-ins you will be challenged to get out of your comfort zone and start creating your life and business on your terms.
Q&A sessions with Theresa gives you the opportunity to ask questions and get advice.
WHAT YOU'LL LEARN
HOW TO MAKE YOUR BUSINESS & LIFESTYLE GOALS A REALITY
Across six distinct stages you'll learn all about:
The how and why of achieving your goals: You'll gain a deep perspective on how and why principles work for both your personal and business goals—from understanding the psychology of goal achievement to knowing how to turn your knowledge into practical application so that you can apply what you learn to your specific situation.
Mastering the technical stuff: I'll help you through the challenging, character building action steps required to hit your targeted goals without giving up.
Positioning yourself to win long-term: I'll teach you how to create a goal achievement strategy that gets you results no matter the size of your goal or how much you've struggled with it in the past.
WHO THIS COURSE IS FOR
PEOPLE WITH BIG GOALS BUT STRUGGLE WITH SELF-DISCIPLINE & PROCRASTINATION
How to Turn Your Business & Lifestyle Goals Into Reality® is designed for people looking to stop dreaming & start doing

You're always looking to challenge and develop yourself in ways that propel you into your purpose. Your business and lifestyle goals have been waiting on the sidelines, and this is the year you're going to make it a reality. You're not only building a life you enjoy—you're giving the people around you permission to do the same. I'm excited to help you cultivate your greatness with How to Turn Your Business & Lifestyle Goals Into Reality®.

DON'T TAKE MY WORD FOR IT
M. Johnson will tell you about how working with Theresa has changed her life.
"THIS WAS GREAT..."
M.Johnson, Youtuber, Blogger, Wife & Mother Goal: Scale Online Business & Open a Storefront
It's a great thing that you do this because a lot of people starting businesses, we don't know what we're doing! We just need that guidance, we just need someone to teach us how to break free from our current struggles with goal planning and goal achievement and learn proven practical strategies along with having continual support and accountability.
"I'VE GOT A NEW OUTLOOK ON LIFE..."
A. Thompson, Youtuber, Blogger, Wife & Mother, Goal: Start a business to contribute to household financially

After working with Theresa I feel more optimistic, inspired and motivated. I'm excited for what the future brings as I keep crushing my goals and creating new ones.The direct and personal reviews were great as a chance to discuss weekly progress thoroughly. Theresa's enthusiasm to mentor was most enjoyable, life changing and extremely contagious as I felt it gave me an extra push to set and achieve my goals.
"SHE SHIFTED MY LIFE & BUSINESS..."
J. Brown, Online Business Owner, Aspiring Writer
Theresa pointed out things in my belief system that were holding me back from becoming the skillful play writer that I am. She challenged me to stop trying to perfect my craft and to simply get started. Connecting with Theresa really shifted my life and business.

ACHIEVING YOUR GOALS DOESN'T HAVE TO BE HARD
Stop procrastinating and overthinking. You've been envisioning your goal for a long time, hoping and wishing you had a proven solution. It's time to start now!
Stop dreaming about what's possible and get started today. How to Turn Your Business & Lifestyle Goals Into Reality® will hold your hand through all the hard parts, including creating a strategy that works with your lifestyle and getting clear tangible results from your goal planning.
Frequently Asked Questions
When does the course start and finish?
The course starts now and never ends! It is a completely self-paced online course - you decide when you start and when you finish.
How long do I have access to the course?
How does lifetime access sound? After enrolling, you have unlimited access to this course for as long as you like - across any and all devices you own.
What do I do if I need help?
If you have a question related to this course, email Support@TheresaForever.com. Thanks!
How long is the course?
You can work through the modules as quickly or as slowly as you'd like, but we suggest that you take about one month to complete the course.
"I LEARNED A LOT!..."
T. Golden, University Student, Wife & Mother, Goal: Start a business to have more control over my time.
Theresa helped me to understand how much I was self-sabotaging and holding myself back. Sometimes we don't realize that we've built up a bunch of excuses that we use as a crutch and it limits our progress in life.
STOP DREAMING, START DOING
Believing in myself and becoming a woman of action changed my business and my life—and I know it will change yours too. It's an incredible way to develop your self-confidence and build a life that you enjoy!
My How to Turn Your lifestyle & Business Goals Into Reality® course walks you through the entire process of starting and succeeding with your business and lifestyle goals. Along the way, you'll be supported by me and my team, as well as by your peers in the exclusive community.
Join today and see just how far you can take your life in the next month!
"The biggest adventure you can take is to live the life of your dreams."
- Oprah Winfrey